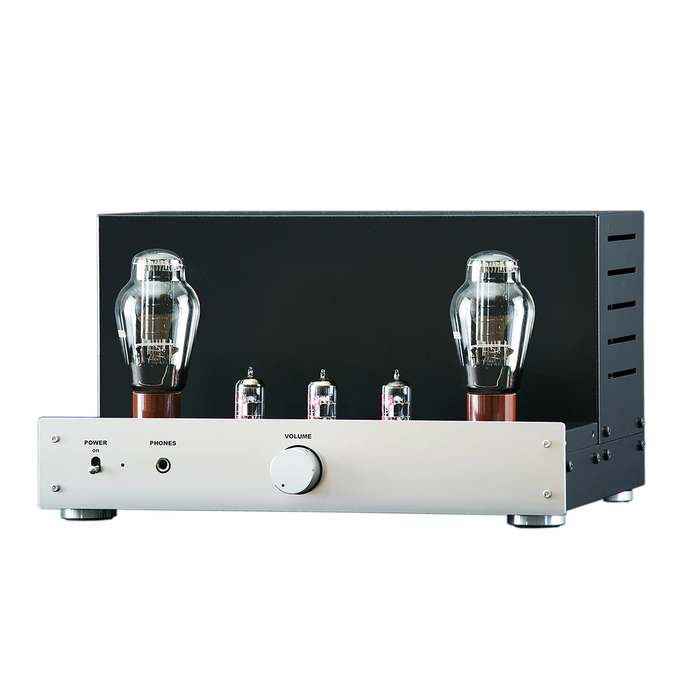 Elekit TU-8600S 300B Single Ended Triode Power Amplifier/HPA Kit
Availability:
Only 6 left!
Original price
$ 1,945.00
-
Original price
$ 1,945.00
>>> Please note that tubes are not included in this kit <<<
"A world-class, four-star 300B tube amp that should cost $20,000 but will cost you only about $2,000 because you've assembled it yourself"
Herb Reichert Stereophile Magazine March 2019
The TU-8600S is a 300B single ended audio power amplifier kit, updating the older TU-8600R model. It does not need a pre-amp.
We are selling a special edition for the diyAudio store. This special edition includes:
Lundahl LL 2785B transformers, PCB board and HV connector 
Alps R27 potentiometer

The 8600S has been reviewed by Stereophile and is now a Stereophile recommended component.
TUBES ARE NOT INCLUDED, but are readily available. Here's starter, premium, and ultimate variations from a trusted diyAudio partner.
Features
Power circuit enhancement
High efficiency, low magnetic flux leakage R-core transformer
Schottky barrier diodes for shorter recovery time
Individual windings for the filament heater (A power), high voltage (B power), and bias to stabilize the negative feedback circuitry (C power)
All power stabilized to reduce residual noise as much as possible, resulting in a noise level as low as 1/10th of the TU-8300R
Stable NFB circuit for high quality audio
Improvement to various parts and circuits including OPT to make the most of 300B tubes
NFB applied to cathode of 300B by the third winding of the OPT as well as to the voltage amplifying stage
NFB is minimized as well as transient response
New active automatic bias adjustment
Bias power is supplied separately
New "Active automatic bias" used where the amp detects plate current and automatically adjusts the grid voltage, rendering the TU-8600S both self-biasing as well as having fixed bias.
Current detecting circuit moved from cathode side to the B power side for better sound quality
Full power use of 300B tubes
Orthodox voltage amplification stage to make the most of the 300B's outstanding sonic characteristics
12AU7 (ECC82) used in parallel for 2nd stage to drive the 300B tubes to full power resulting in 200Vp-p without clipping
Tube friendly design
Warm up times for directly heated and indirectly heated tubes differ. Most designs warm up both at the same rate.
The TU-8600S heats up the directly heated 300B tubes after the indirectly heated 12AU7 / 12AX7 indirectly heated tubes have warmed up. 
This is a very tube friendly design that will not overload tubes that have not warmed up fully 
Output level section for headphones
There are jumpers on the board to allow for headphone impedance matching
DIY friendly design
The TU-8600S comes with high quality polymer hybrid electrolytic caps and polypropylene film caps, however extra space has been designed into the PCB for audiophiles to add (larger) after market caps
Safety
The TU-8600S operates at very high voltages, and includes a safety cover
Specifications
Tubes: 300B x 2, 12AX7x1, 12AU7x2 (

TUBES ARE NOT INCLUDED

)
Rated output: 9.2W + 9.2W (10% THD)
Rated input: 320mV
Residual noise: 36uV (IHF-A)
Frequency response: 7Hz-40kHz (-3dB)
Input impedance: 50kΩ
Output impedance: 4-6.3Ω, 8-16Ω selectable
Input: Line1 (2 x RCA)
Output: Gold plated speaker output terminals (banana plug compatible)
Power input: 100/115/200/230V 50/60Hz (IEC inlet)
Power Consumption: 90W
Dimensions: 385x217x325mm (including projections)
Weight: ~12.6kg assembled