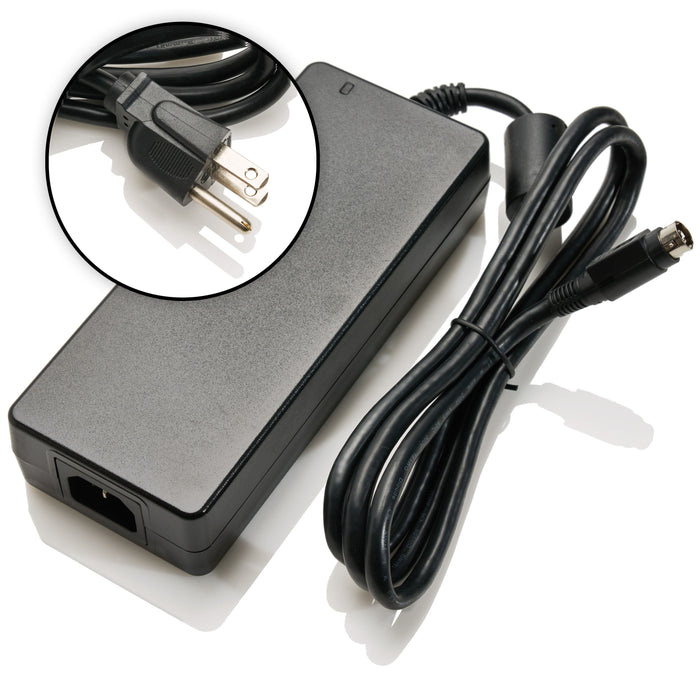 Meanwell 36V power supply and power cord
Original price
$ 59.00
-
Original price
$ 59.00
Availability:
in stock, ready to be shipped
Availability:
in stock, ready to be shipped
Availability:
in stock, ready to be shipped
This is a high quality 36V universal SMPS, as used in the DIY Sony VFET amplifier. It takes an input of 85-264VAC at 47-63HZ via a standard IEC320-C14 "Kettle Plug" AC inlet. It outputs 36V through a R7B 4-Pin DIN output jack.
A 6' power cable is included fitting with your selection of US/CA/MX/JP (Type B), EU (Type E), or AU/NZ (Type I) AC plugs. If you have a different plug type in your country, you'll need to borrow an IEC cord ("kettle plug") from your least favorite piece of equipment or use a plug adapter.
Why this power supply?
We tested many power supplies to determine the best SMPS for the community's do-it-yourself audio needs. MeanWell supplies are ideal for this application. 
Unlike most PSU manufacturers, 99% of MeanWell's business comes from sales of power supplies bearing the MeanWell name. Over 40 years they've grown to be the 5th largest PSU manufacturer in the world, and the only one in the top 5 who sells supplies using their own brand name.
The result is a brand that has become synonymous with quality and you can be assured that purchasing this PSU is a long term investment in quality power for your projects, and testament to that is the fact that they back this PSU with a 3 year manufacturer warranty. 
Features
No load power consumption < 0.15W
Short circuit, overload, over voltage and over temperature protection
3 year warranty
Specifications:
Model: GST160A36-R7B
Output Voltage: 36V
Output Current: 4.44A
Output Power: 160W
Input Power: Universal 85-264VAC 47-63HZ
Dimensions: 72 x 35 x 175mm
Weight: 660g
Working temperature: -30C to +70C