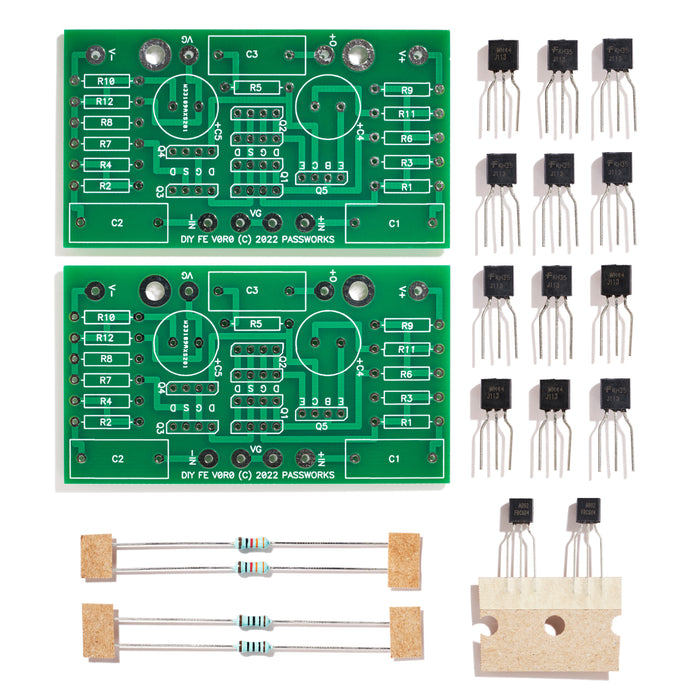 DIY Front End 2022 Essentials Kit
Original price
$ 20.00
-
Original price
$ 20.00
Availability:
in stock, ready to be shipped
Among the appreciations of DIYers is stuff that works simply, well, and cheap, not necessarily in that order. 
This project is an effort to assemble these elements into a discrete gain stage that can be used as the front end for modest power amplifiers or as a general audio gain circuit.

For more information including the article PDF itself, please read the DIY Front End 2022 thread on diyAudio.

What's included?
Each kit includes two circuit boards, providing for two channels
12 matched J113 JFETs

2 KSA992 bipolars
4 resistors matched to the JFETs
Limit of 2 kits (4 boards) per customer - orders for more than this will be cancelled, likely resulting in you missing out so please respect this limit when ordering