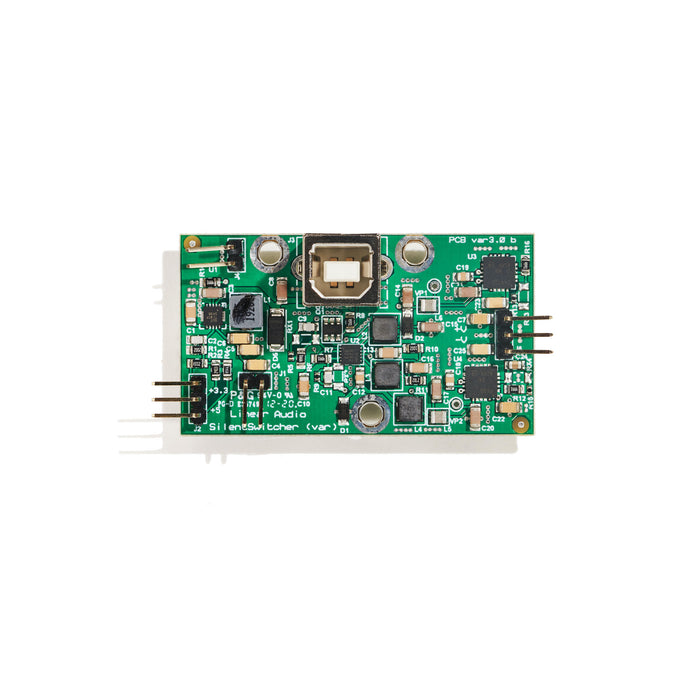 Linear Audio Silent Switcher V3
Sold out
Original price
$ 0.00
-
Original price
$ 0.00
Availability:
Out of stock
Availability:
Out of stock
Your projects need a low voltage power supply. Very low noise. No hum, no mains pops. Efficient and portable.
Enter the SilentSwitcher by Linear Audio:
Very small (2.2x1.3in; 56x32mm)
New V3 version has pads for resistors to customize the output voltage, see the information at linearaudio.nl/silentswitcher
Primary output: Your choice of ±15V, ±12V, ±8V or ±5V at 150ma. Jan has posted some notes detailing how ±18V (at 100ma) and ±24V (at 50ma) are also possible if you add your own resistors. 
Secondary output: Your choice of 6.5V or 5V or 3.3V at a minimum 0.5A
Efficient, cool running
Runs from a USB charger or from a powerbank for total mains separation
There's no longer an excuse for a noisy or humming preamp or DAC or active crossover! You can read more about the product here: https://linearaudio.nl/silentswitcher
For technical support, please post your questions in the silent switcher technical support discussion thread.