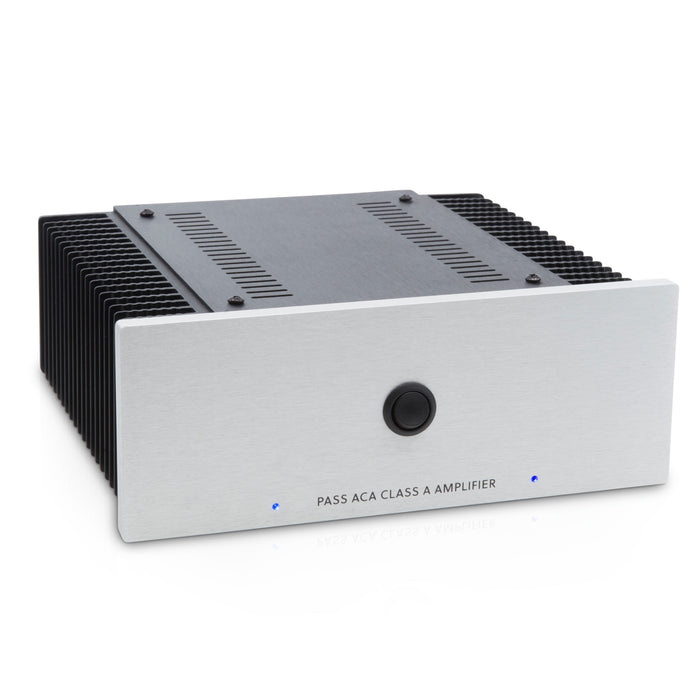 Amp Camp Amp Chassis
Original price
$ 169.00
-
Original price
$ 169.00
Availability:
in stock, ready to be shipped
Availability:
in stock, ready to be shipped
The Amp Camp Amp V1.8 chassis is custom made for your Amp Camp Amp. If you have a previous version of the ACA parts kit see our ACA upgrading information page.

This chassis ships from the US. If you are an EU resident EU customers can still buy the chassis intra-EU, click here for details.
V1.8 chassis has two new features:
New V1.8 rear panel silkscreen diagram clearly showing how to select all 4 modes (1 stereo, 3 mono) and how to wire inputs and outputs
Improved more secure cover mounting system using weld nuts and hex head screws
Available in silver or back front panels, with with or without a front panel power switch cutout. The ACA parts kit does include a rear DPDT toggle switch which could be used as a rear power switch if you didn't want to use it for any other function (bridge mode switching, LED dimming, etc), or of course just DIY. The rear panel and covers are intentionally made of easy to work aluminum so that it's easy to mod, however you want to mod it!
This design is based on the 2U Mini Dissipante, which has an internal space of 230mm wide and 200mm deep (heatsinks). You can find more information and specifications on the 2U Mini Dissipante product information page. 
Details:
Heatsinks: 2 x 2U UMS heatsinks with the new 2U UMS 8 hole pattern drilled and tapped with M3 threads
Covers: 3mm black anodized aluminum
Front panel: 10mm silver aluminum, with

2 recessed LED cutouts, 3mm in front, 6mm blind recess in rear 
"Pass ACA Class A Amplifier" silkscreen
Front power switch hole:

20mm dia hole in front, 22mm blind recess in rear
Compatible with 19mm "vandal proof" switches with 22mm bezel should you want to "pimp your chassis"

Rear panel: 3mm black anodized aluminum, with the following cutouts:

2 RCAs
2 pairs of speaker binding posts
1 11mm dia DC input
1 6.4mm dia power toggle / option switch
1 Neutrik D-Series XLR pattern

Shipping not included, but is very economical
 Change history:
V1.5 March 2018

First revision of chassis

V1.6 

Added front power switch
Rear DC jack hole enlarged from 8mm to 11mm
Rear toggle switch hole enlarged from 6mm to 6.4mm 

V1.8 June 2020

Rear panel silkscreened with mono/stereo connection information to match the 3 way selector switch in the V1.8 parts kit