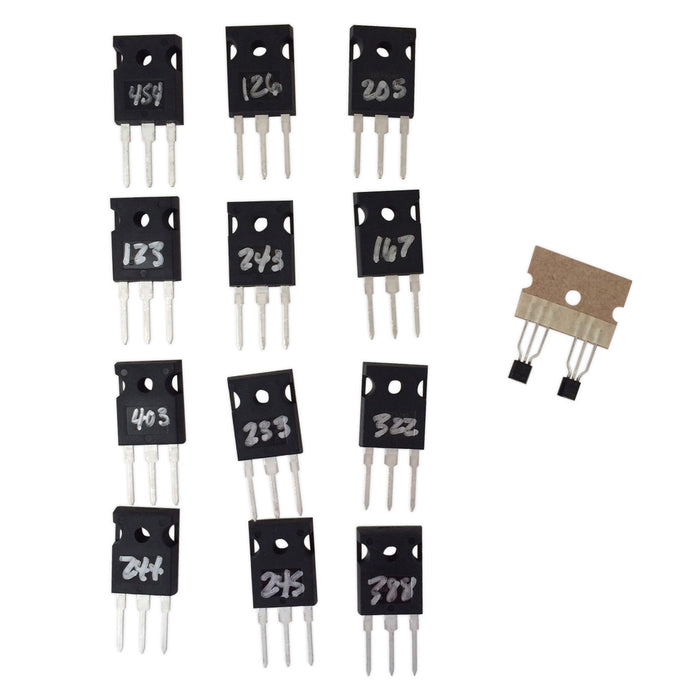 F-4/BA-3 Transistor Kit
Original price
$ 59.00
-
Original price
$ 59.00
Availability:
in stock, ready to be shipped
Included in this kit are the semiconductors needed to complete an F-4 amplifier or BA-3 output stage, with the exception of the input JFETs. MOSFETs were matched in accordance with standard operating conditions. This is enough transistors for 2 channels (one stereo amplifier).
The IRFP9140/IRFP240 MOSFETs were matched at the rail voltage and current that the BA-3 and F4 articles suggest, specifically, 22v and .4A, and then grouped by VGS to within .1V.
Please note: 
The current batch of kits includes  Harris

IRFP9140

instead of the International Rectifier version. These have better distortion characteristics and are a sonic upgrade, but it should be noted they are rated for 100V.
Any numbers on the MOSFETs are ID numbers only, and are not related to their measurements nor their matching