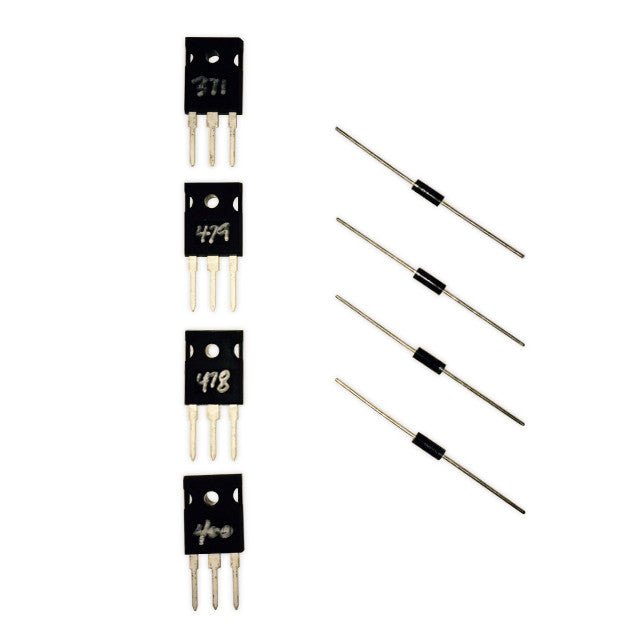 F-6 Transistor Kit
Original price
$ 24.00
-
Original price
$ 24.00
Availability:
in stock, ready to be shipped
Included in this kit are the semiconductors needed to complete an F-6 amplifier, with the exception of the input JFETs, which can be sourced separately through the store. MOSFETs were matched in accordance with standard operating conditions. This is enough transistors for 2 channels (one stereo amplifier).
4 - IRFP048

4 - 9.1V Zeners
IRFP048 have been included instead of IRFP240, as they have greater current capacity and transconductance and are therefore preferred.