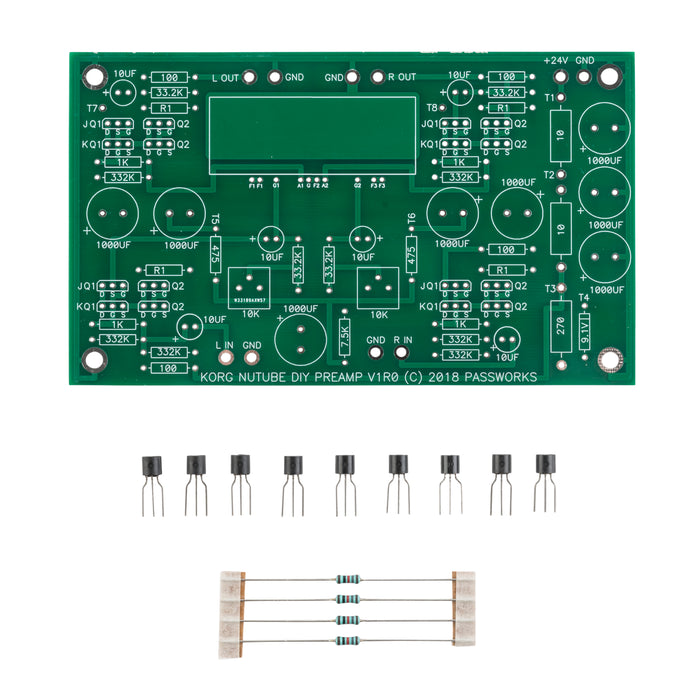 B1 with Korg Triode (B1K) Preamplifier PCB + Fairchild JFETs
Original price
$ 25.00
-
Original price
$ 25.00
Availability:
in stock, ready to be shipped
At Burning Amp Festival 2017 Nelson presented a version of a pre-amp using the Korg Nutube dual triode. We now have the latest version of this circuit available in the store complete with Fairchild JFETs and all directly supplied by Nelson Pass.
Please check the following links for more information:
What's included:
PCB (5.5" x 3.25", mounting holes 5.0" x 2.75")
8 Fairchild JFETs and tweaking resistors (all direct from Nelson) for just $25
What's not included:
Please note:
The board is compatible with both DGS and DSG JFET pin orientation. Use the correct holes for the JFETs you are using as directed in the article "JQ1,Q2 is used for the Fairchild J113's and the KQ1,Q2 fits the 2SK170, 2SK370, and LSK170 Jfets."